Map of Dog Parks in Denver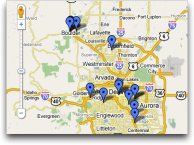 If you want to explore Denver's dog parks across the metro area here is a map of visited dog parks in the Denver area. Each Icon in on the Google map has a link to a specific dog park so click it for more information about that particular dog park. Load times can be slow so be patient. If you can not find it on the map try our search bar.
A Great Source for Denver Dog Parks and Off Leash Areas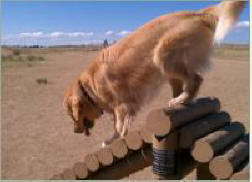 Anyone who lives in Denver, Colorado knows it is home to many activities. Most of them involve the outdoors and dogs. Also any anyone who loves Denver and dogs knows that spending time outdoors with your dog can be one of the most rewarding experiences. However as dog ownership has grown many cities have put a short leash on dog owners with their leash laws. But dogs need to RUN!!!! Luckily Denver (and its surrounding communities) knows this and has expanded the use of dog parks to let your little Fido run.
This website is dedicated to help you find Denver's dog parks and its off leash areas.
DogParksInDenver.com's Top Dog Park Picks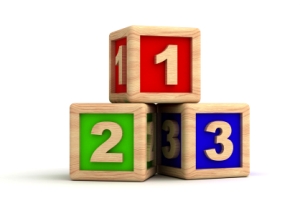 Granted we have not been to all dog parks in Denver yet but below are our three top favorite Denver dog parks so far.
#1 Chatfield State Park Dog Park: With its size, ponds, views, and trail system it is hard to beat this open space. Right outside of the park are great on leash trails as well. Its main drawback would be the crowds and the cost to get into the park. Although Scooter does not mind either!
#2 Cherry Creek State Park Dog Park: With many of the same benefits as Chatfield, Cherry Creek State Park dog park has lots of open space and great areas for your dog to swim in. Again the costs are a draw back for this Denver dog park but there are very few areas in Denver where your dog would have so much freedom. Additionally many of their recent upgrades to the park have made it much more enjoyable and definitely worth the cost to get in the park.
#3 Glendale Farms Dog Park: Outside of its 17 acre size and great views the agility course adds some fun elements to this special Denver dog park. It also has another ~1.5 mile on leash trail right next to the dog park. Although this park is free it is also very crowded at times and its recent popularity has removed a lot of the vegetation making it a very muddy dog park after it rains or snows.
Why We Care About Denver Dog Parks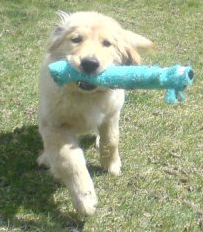 We got our dog Scooter in March 2010. One of the many things he has taught us is he likes to explore. However getting up to the mountains is time consuming and with the increase in Denver's population many of the closer trails that we let previous dogs run free on are too busy to do so today. Therefore we turned to dog parks. However Scooter likes variety in his Denver dog parks and it was very hard to find information related to finding these local dog parks. So we set out to find and document the dog parks in Denver.